Reception Home Learning Page 2020 - 2021
Mrs Millichap
Mrs Henshall
Week beginning 18th January 2021
Hello everybody!
Well done for completing your first full week of home learning. Please find attached your new home learning activities for this week. There are tasks for maths, english, phonics and topic to complete each day. In addition to this please continue to read every day and practise your sounds in your sound book so that you can do them super speedily.
Our activities for english and topic this week are based around The Gingerbread Man.
To make gingerbread men at home you will need:
a rolling pin
a gingerbread man cutter
sweets for decorating
350g plain flour
175g light brown soft sugar
100g butter
1 medium egg
4 tbsp golden syrup
1tsp bicarbonate of soda
1.5tsp ground ginger
icing sugar/icing pens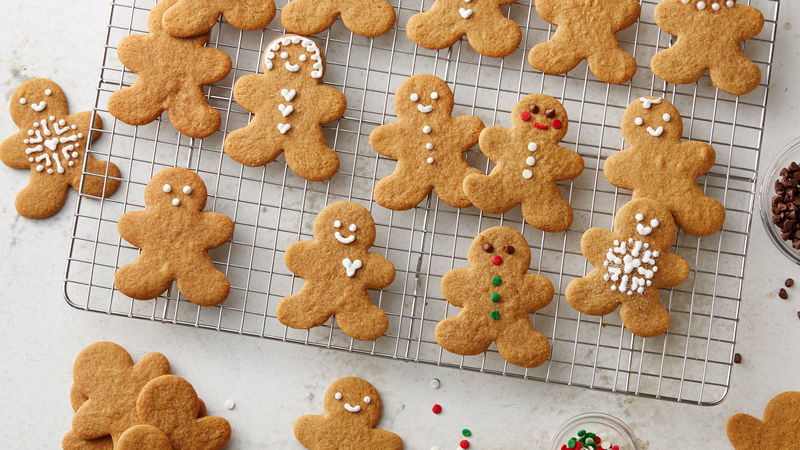 In maths we will be continuing a sequnce of teaching videos from the 'white rose maths' website which focus on comparing mass and capacity. There are lots of practical activities to complete this week which focus on mathematical language including making playdough. It's a really simple no cook recipe which can be kept in the fridge in cling film and used several times.
For this you will need:
2 cups of flour
0.5 cups of salt
2 tablespoons cream of tartar
2 tablespoons of oil or baby lotion
1 cup of hot water
You could use the cutter from the gingerbread recipe to make playdough gingerbread men!
For phonics, there are 3 Read Write Inc lessons to have a look at. Set 1 sound revision, blending and reading or spelling.
I have also added some additional activities if they are required.
Looking forward to seeing you on the class zooms each day at 10am.
Take care everybody,
From Mrs Millichap and the reception team xx
Useful websites for home learning:
Activities for babies, toddlers and children - BBC Tiny Happy People
Topmarks Education: teaching resources, interactive resources, worksheets, homework, exam and revision help
Phonics Games for the Classroom and Home - Phonics Bloom
Other useful information
The DfE has published guidance for parents and carers on supporting their children's education during coronavirus (COVID-19).
Guidance on helping primary school aged children learn at home can be found here: https://www.gov.uk/guidance/help-primary-school-children-continue-their-education-during-coronavirus-covid-19
https://www.youtube.com/watch?v=lFyDwUKSw7Y&feature=youtu.be
Files to Download
Reception Home Learning Page: News items
There are no News items to display
Reception Home Learning Page: Blog items
There are no blog items to display
Reception Home Learning Page: Gallery items
There are no Gallery items to display
Reception Home Learning Page: Calendar items
There are no Calendar items to display