Mrs Walker's Class 2018 - 2019
Mrs Walker
Welcome to Mrs Walker's Class
Year 6
Spring Term 2019
Welcome to the Spring Term. This term will be a busy one -we will be working extremely hard preparing for our SATs in May, but we also intend to have lots of fun along the way. Our aim is to ensure that your last year at Highfields is a memorable one!
So what have we got in store for you in the Spring Term?
We have lots of exciting work planned this term. Our Story Topic will be based on Journey to the River Sea by Eva Ibbotson. This book will inspire lots of creative work- we intend to transform our classroom into an Amazon rainforest with art work inspired by Henri Rousseau. One of the highlights of this term will be creating our own Rainforest Smoothies and writing adverts for them . I can't wait for the taste testing!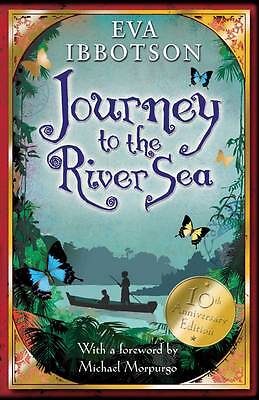 Take a look at our Spring Curriculum Planner to see all the exciting things we have planned this term.
***************************************************
Homework
Homework will be given out on Thursday to be handed in the following Thursday. If completed sooner then it can be handed in earlier. Maths homework will be set on My Maths ( if you do not have access to a computer, please let me know, however, this year we have Homework Clubs where your child can stay in at lunchtime or after school to complete this task). Grammar homework will be set in a book. Spellings and times tables tests will be set on the Brain Builder which will record the homework for the week and any extra information needed. Tests will be every Thursday.
Please click on the pencil to download your homework Brain Builder - Week 14-3-19
Reading Record Diary.
It would be great if you could hear your child read on a daily basis and fill in the diary every time. Also, please encourage your child to read independently and to record this reading time too. This diary will be beneficial to assess how much reading your child is doing.
PE Kit
Could we please remind you that PE kit is a yellow top with school logo, black shorts and trainers. If the weather is cold please bring black track suits or black jogging bottoms ( with school logo) and long sleeved tops in the school uniform colours. PE for this half term will be on Thursday afternoon.
PPA Activity
Our PPA activity for this half term is French on Wednesday afternoon.
Water Bottles
Please ensure your child brings their water bottle to school everyday and that it is clearly labelled with their name.
If you need to ask me anything or have any problems, I am always available before and after school. Please do not hesitate to contact me.
Here are some resources available to you which are just a click away
Files to Download
Mrs Walker's Class: News items
There are no News items to display
Mrs Walker's Class: Blog items
There are no blog items to display
Mrs Walker's Class: Gallery items
There are no Gallery items to display
Mrs Walker's Class: Calendar items